Get useful advices directly on the webpages you visit
Biased information, fake reviews, better alternatives elsewhere…Be informed directly on the web pages you visit.
Example 1/4 :

Expert suggests a local alternative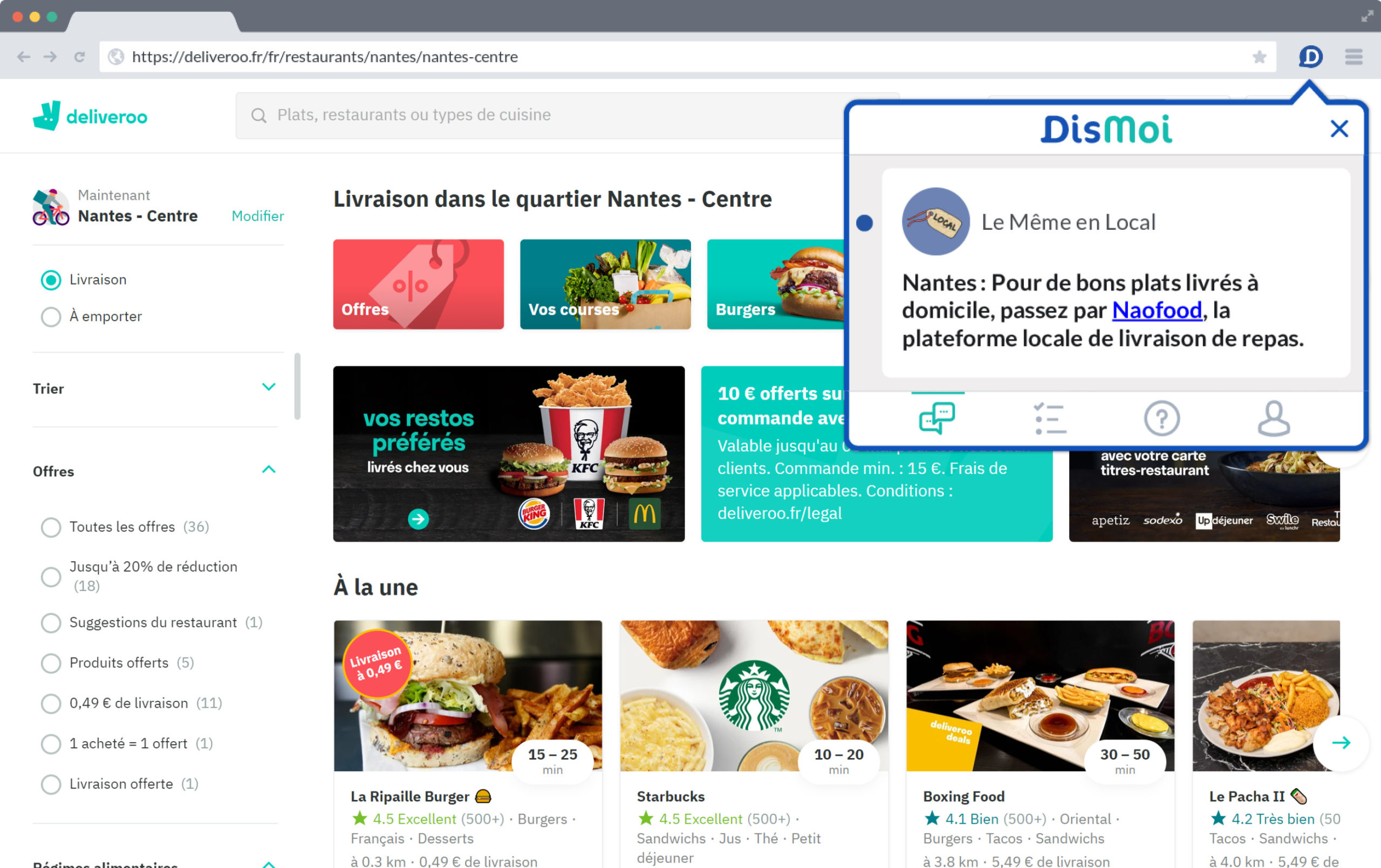 Exemple 2/4 :

 Je suis prévenu d'un risque d'arnaque par une association de consommateurs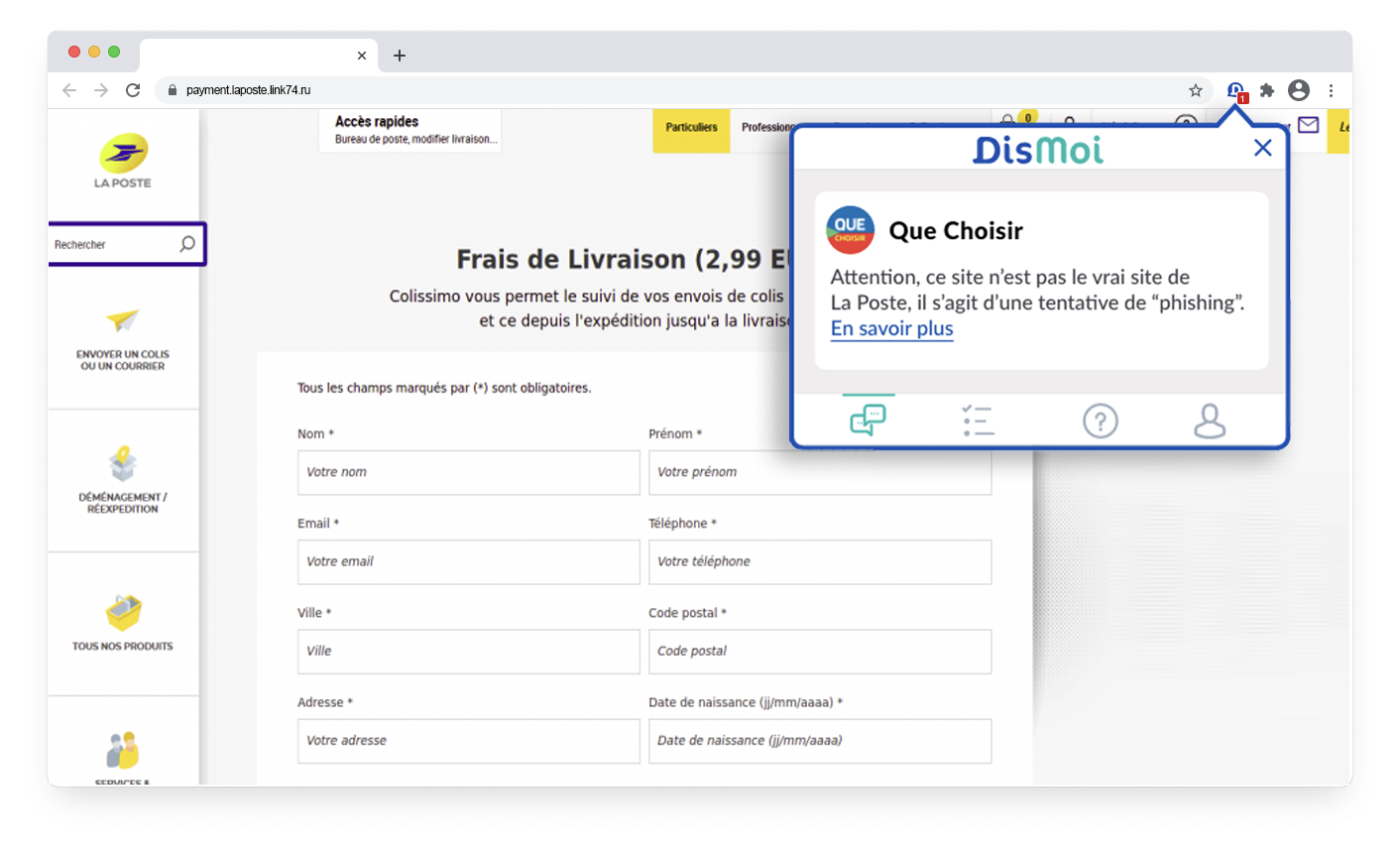 Exemple 3/4 :

Un bloggueur me signale un droit de réponse et une discussion approfondie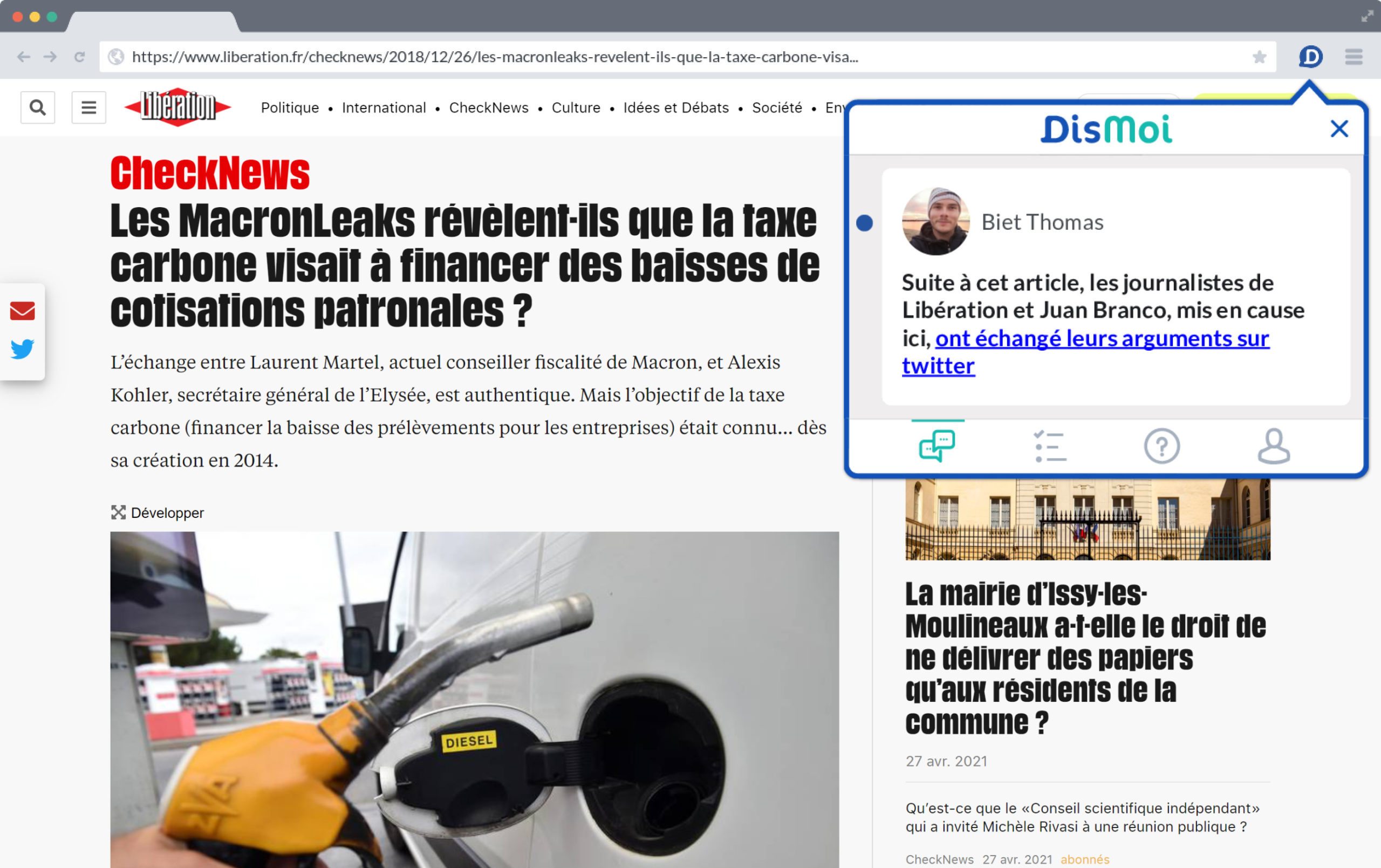 Exemple 4/4 : 

Je découvre une alternative moins chère à une marketplace dont j'essaie de me passer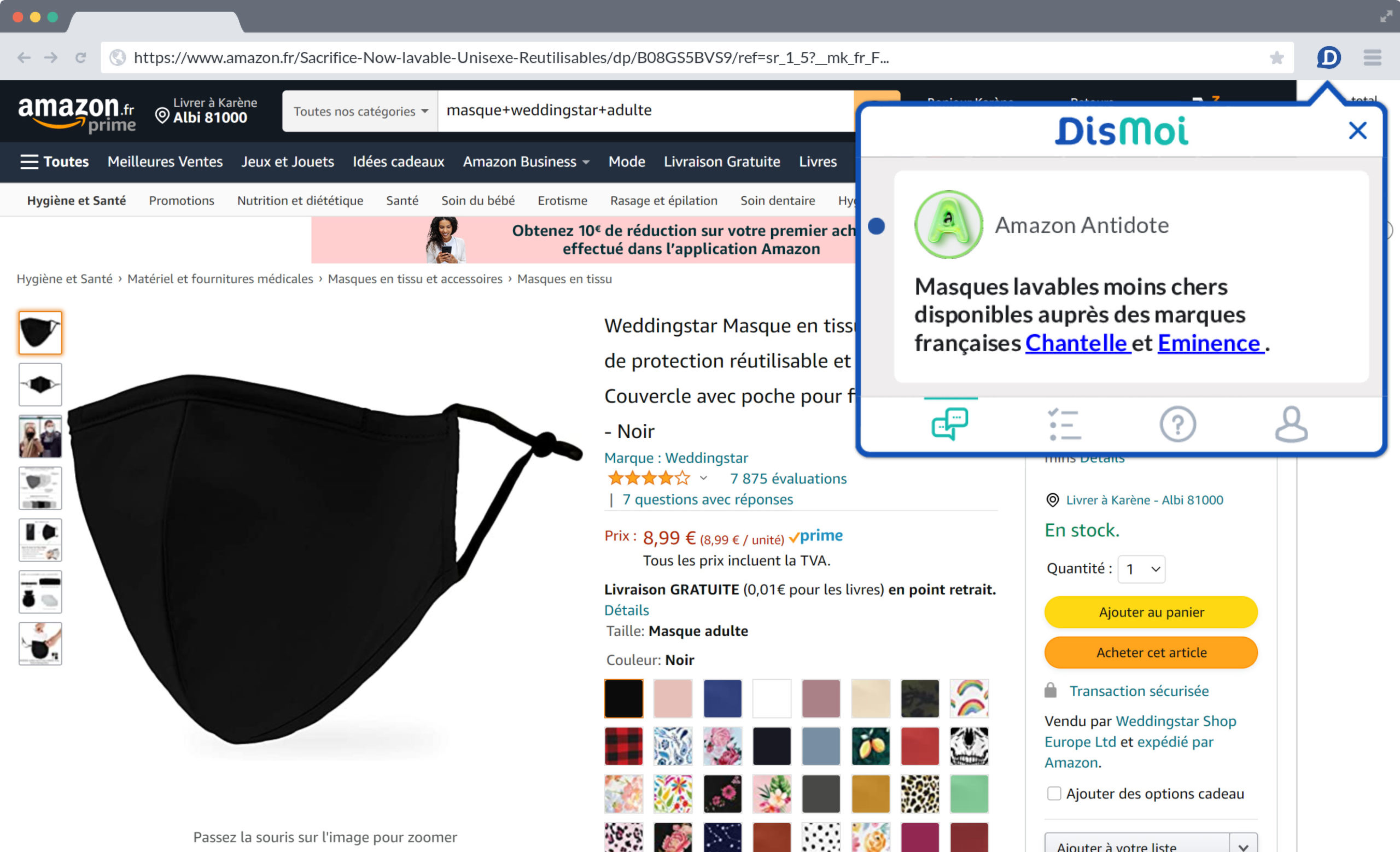 Une fois Dismoi téléchargé, je m'abonne aux contributeurs et contributrices de mon choix.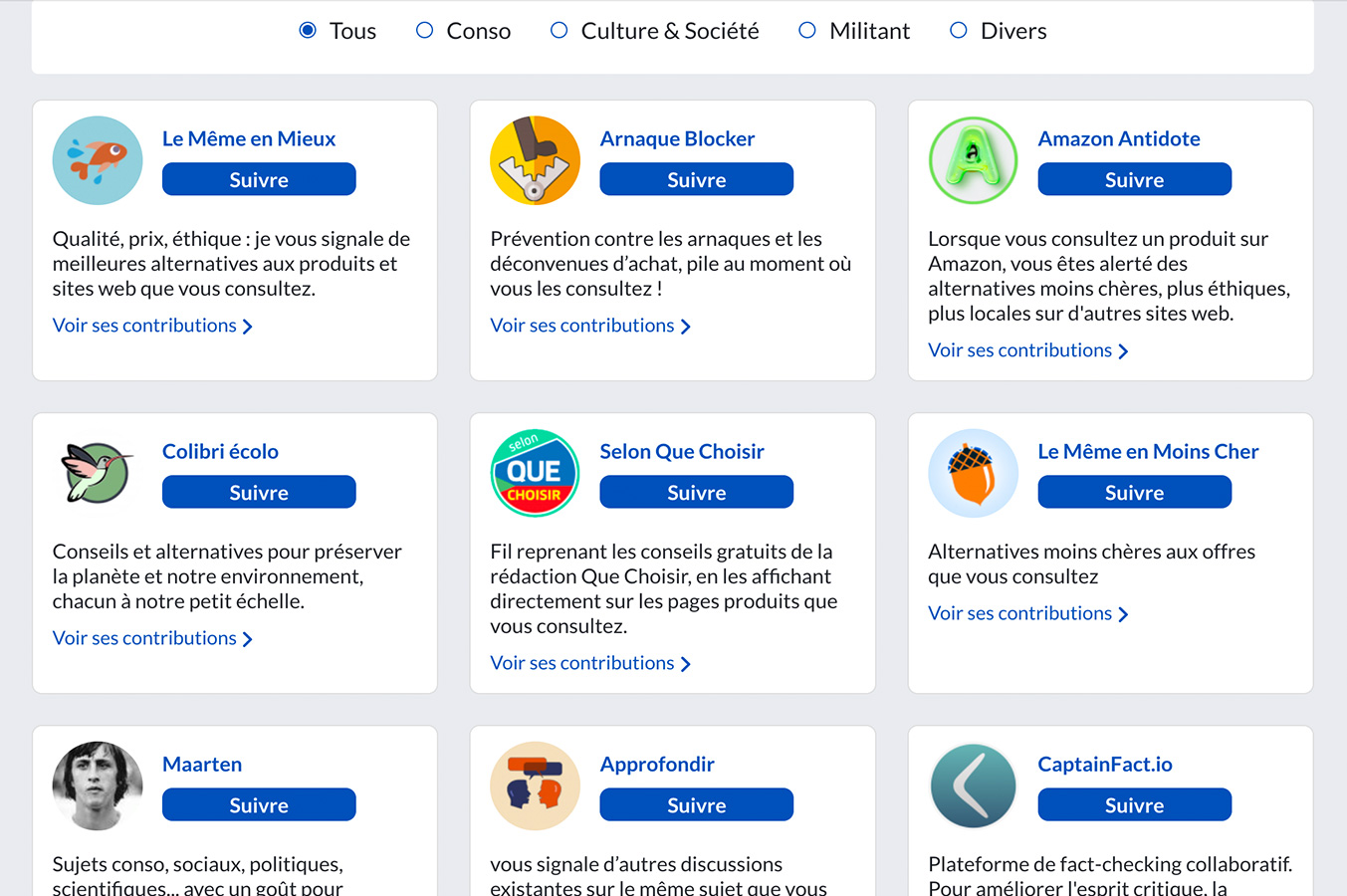 2. Je visualise leurs messages directement sur les pages web que je visite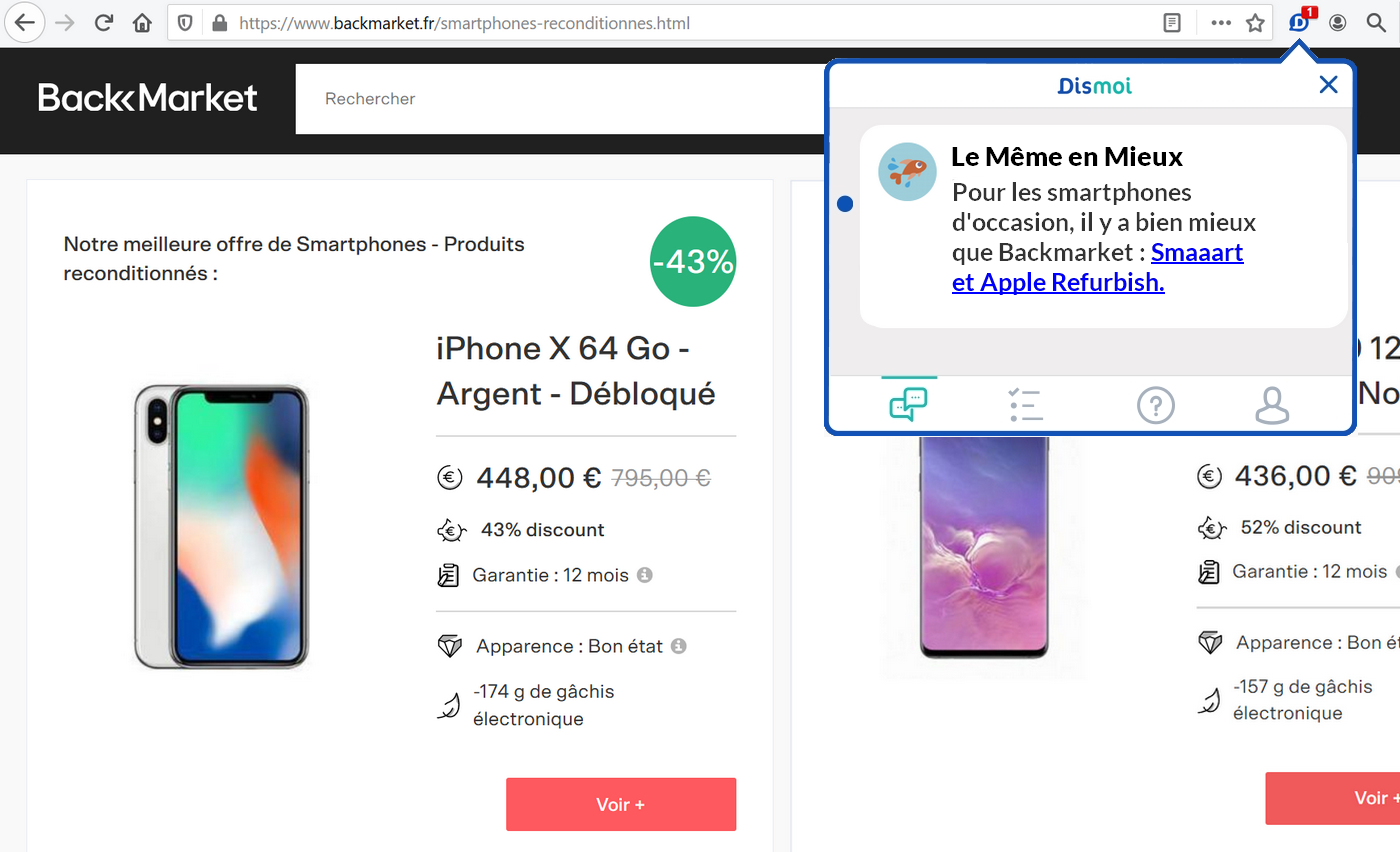 Committed to privacy
Your use of the DisMoi extension is anonymous by default. The only personal data requested will be your email address, in case you want to contribute.
Dismoi is ad-free and we will never sell or trade away your data. Learn more >  
A free browser extension, completely ad-free
A free browser extension, completely ad-free
Vous aussi postez vos conseils et éclairages sur les pages du web

pour un web plus sûr, plus transparent et plus favorable aux alternatives
Par exemple :

Recommandez une alternative locale à un produit de grande marque
Décryptez un article ou une vidéo
Prévenez d'une arnaque
Signalez une fausse information
etc.
Dans tous les cas, votre contribution est libre : vous n'avez pas besoin de l'autorisation du site web.