Experience a web that is safer, more transparent and alternative-friendly
Get advice and alerts from your trusted sources, directly on the pages you visit.
Exemple 1/4 :

 An expert guide suggests a local alternative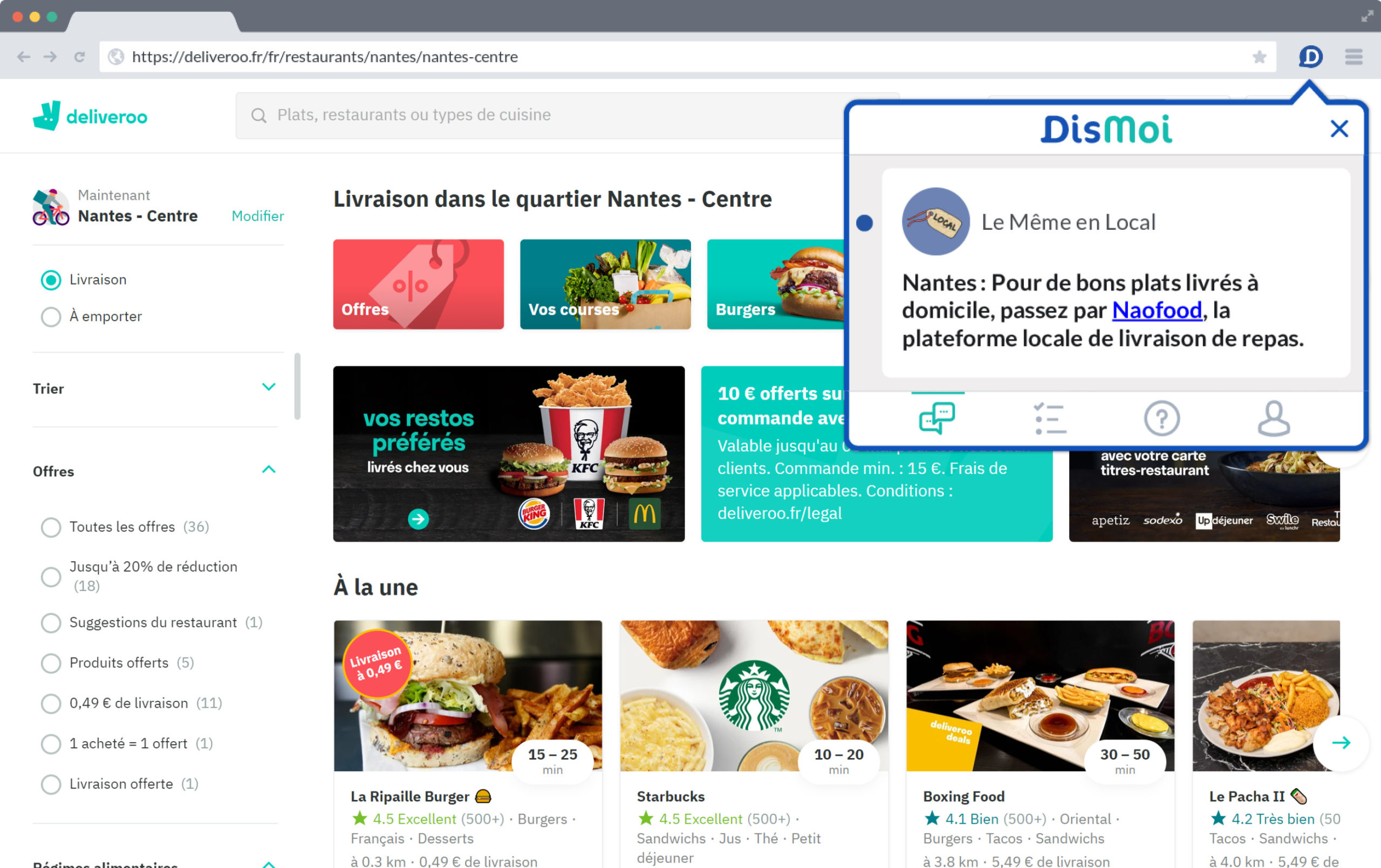 Exemple 2/4 :

A scam alert from a consumer protection group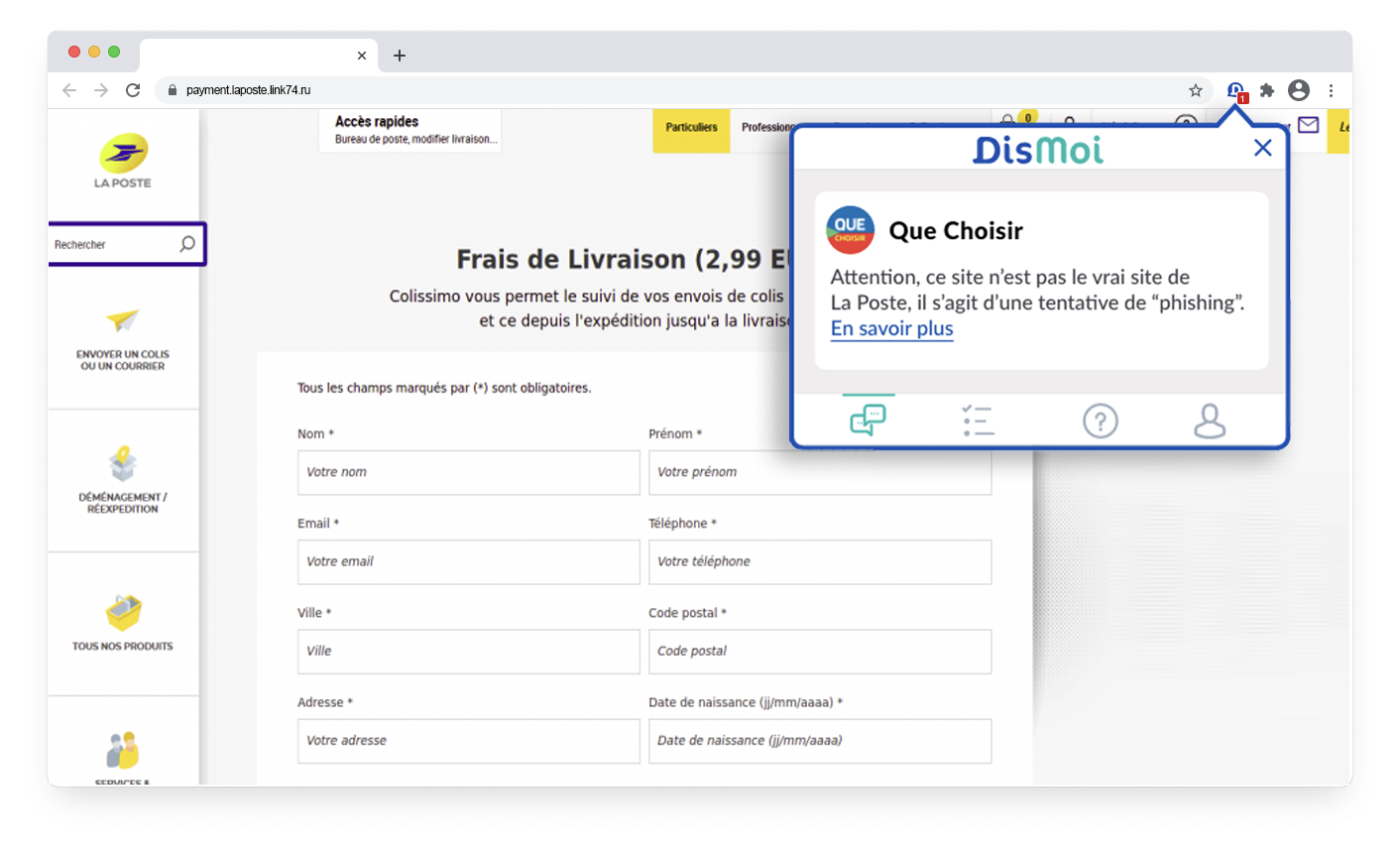 Exemple 3/4 :

A contributor shares an in-depth review on a given article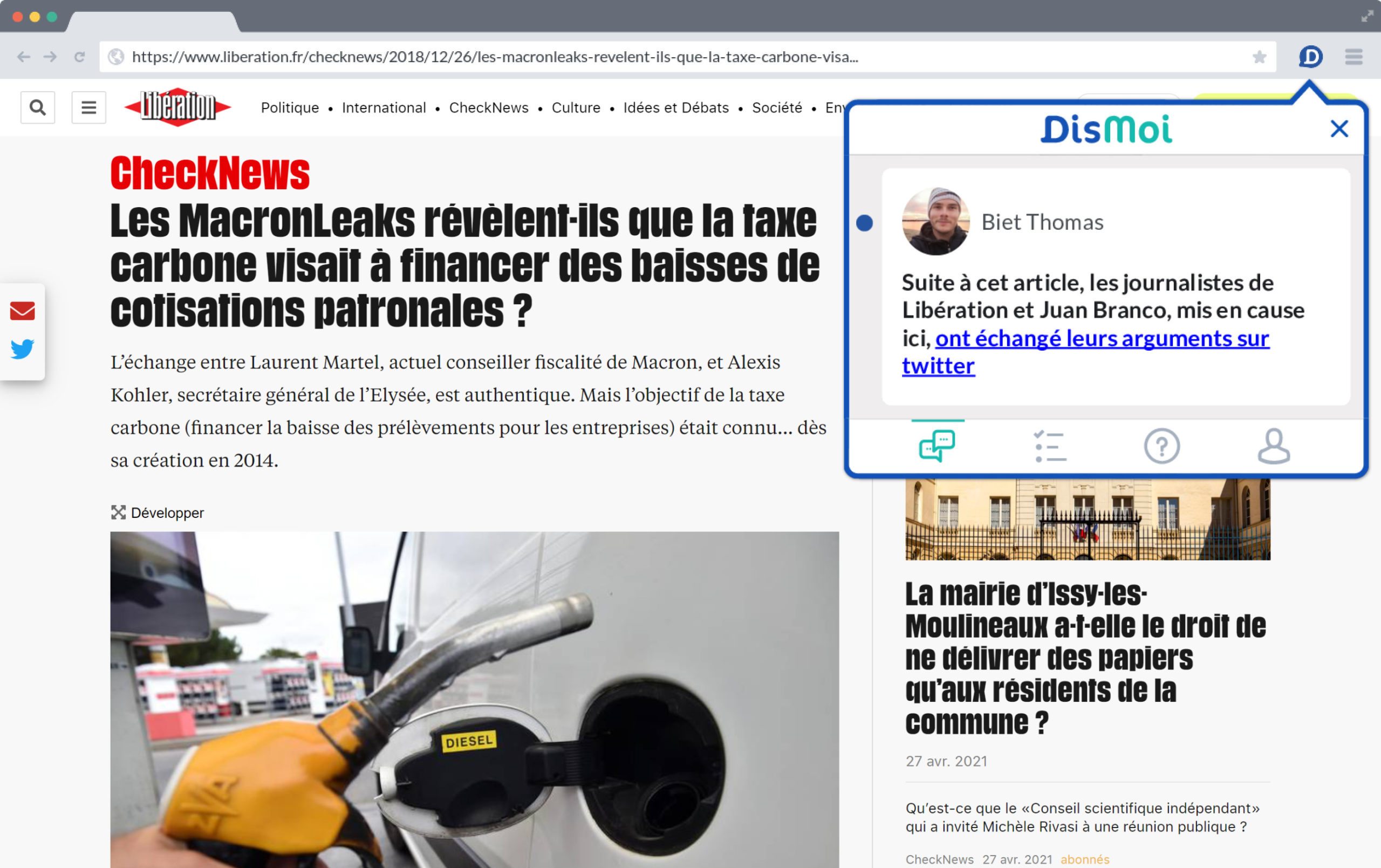 Exemple 4/4 : 

"Amazon Antidote" shows you a cheaper alternative to a product you are viewing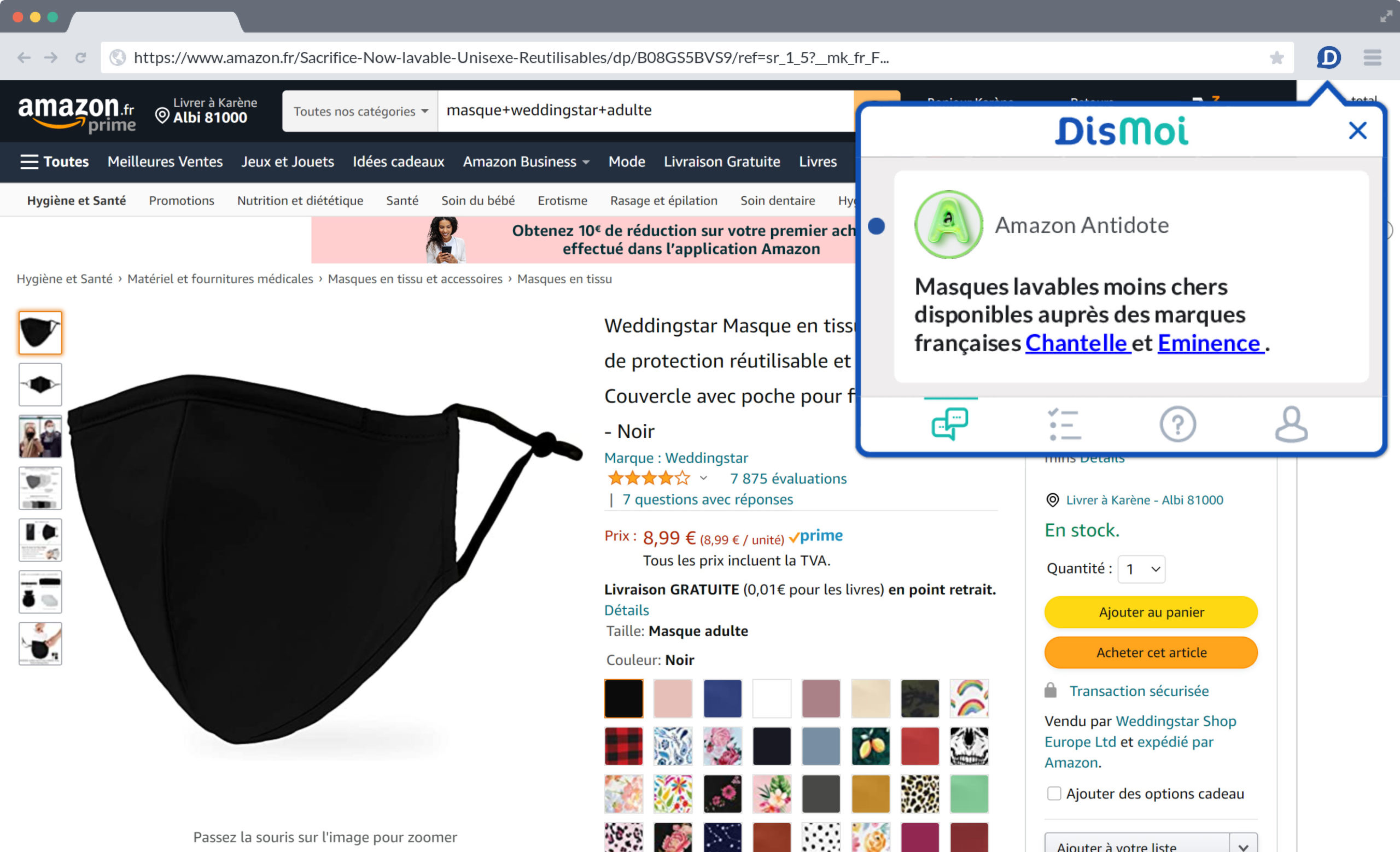 Once you have downloaded Dismoi, subscribe to the contributors of your choice.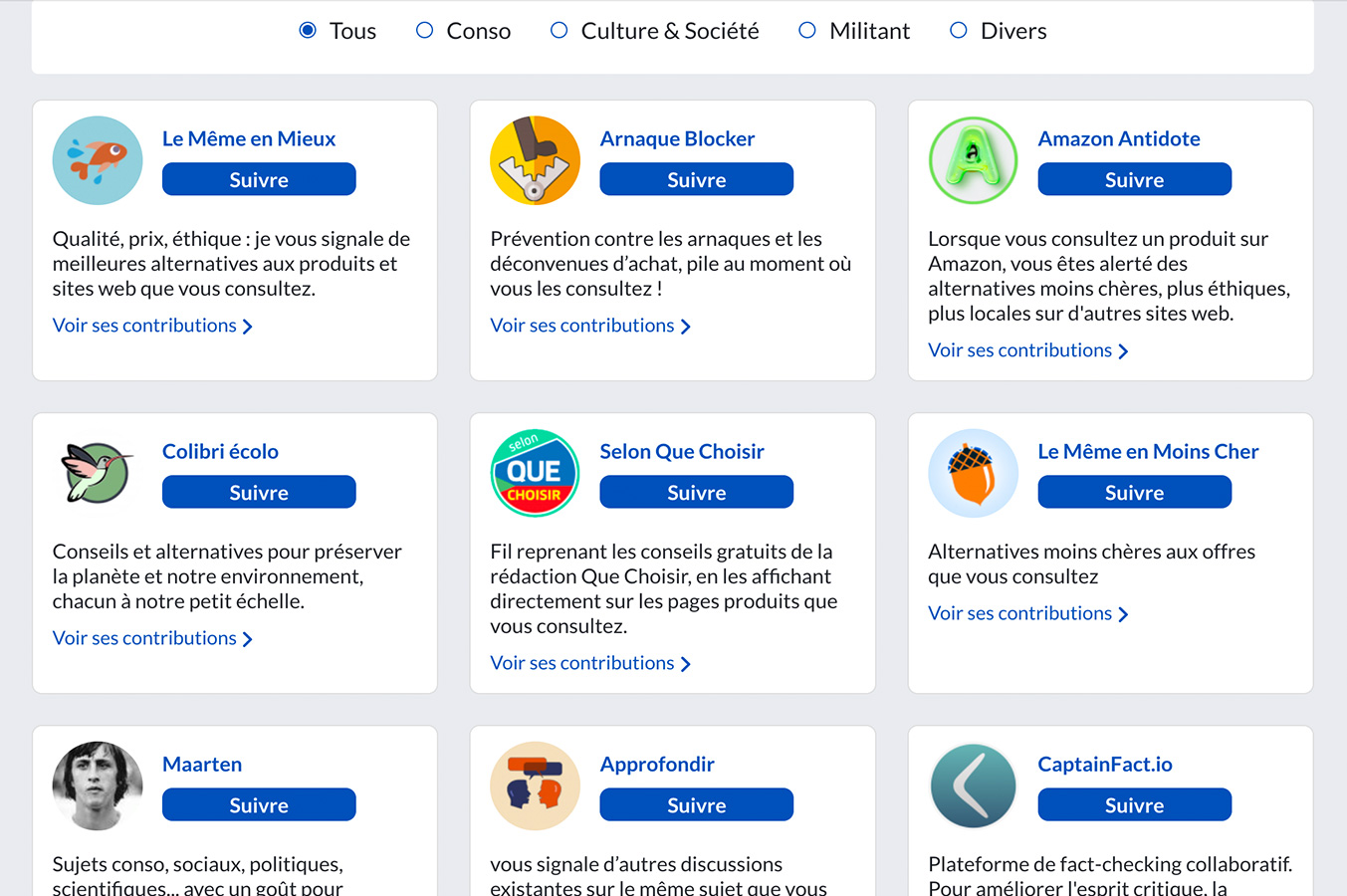 2. You receive their messages directly on the web pages you visit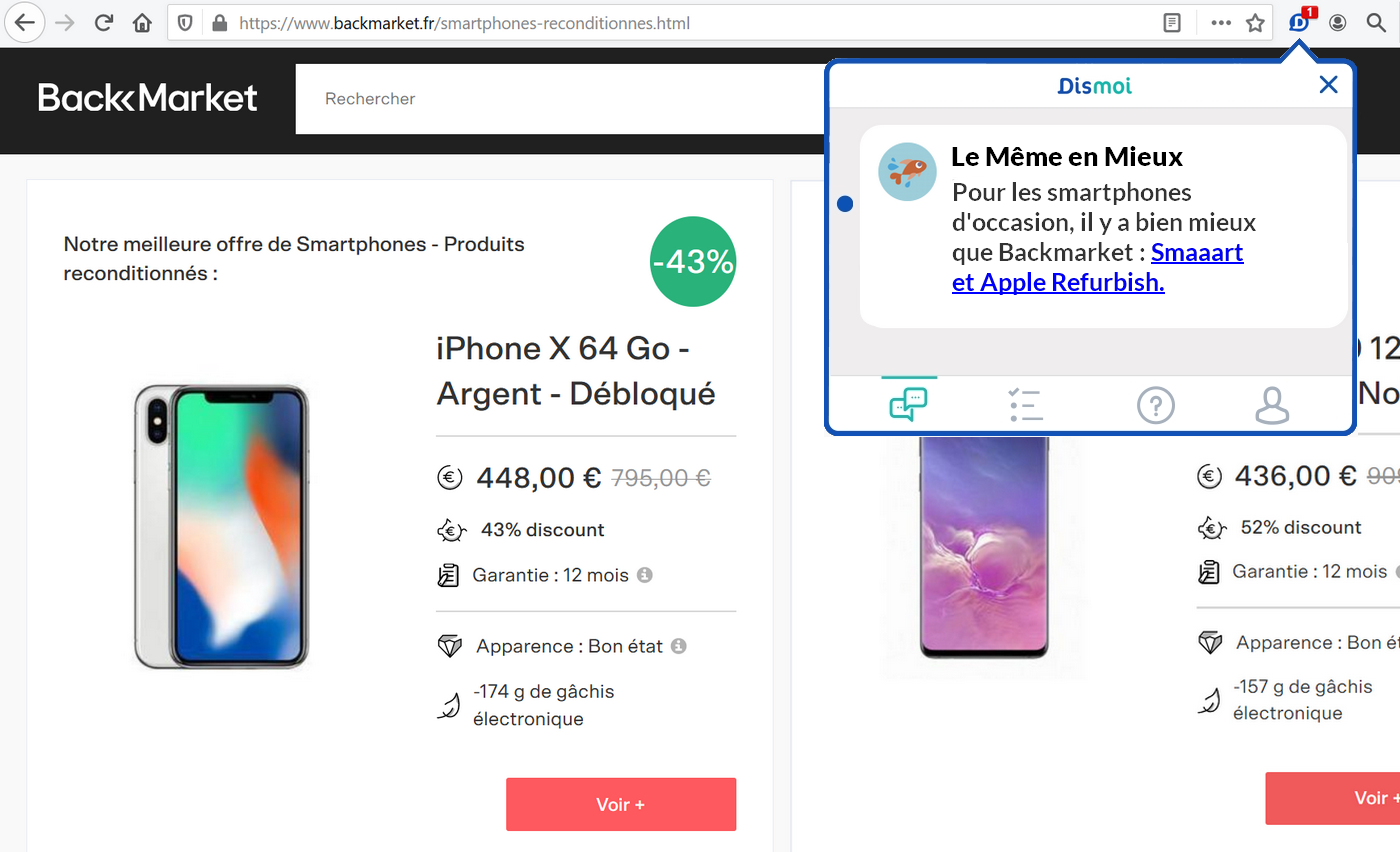 Committed to privacy
Your use of the DisMoi extension is anonymous by default. The only personal data requested will be your email address, in case you want to contribute.
Dismoi is ad-free and we will never sell or trade away your data. Learn more >  
A free browser extension, completely ad-free
A free browser extension, completely ad-free
DisMoi is a collaborative social network overlaid on the web

You can help: Contribute to share your knowledge and advice and improve your followers' web experience.
Examples :
Recommend a locally made alternative to a big-brand product
Flag fake news
Warn people about scams or phishing
Link to a conversation about the article they're currently reading
Ask other page visitors for advice
etc…
No matter what, you're free to post what you want: You don't need permission from the website owner.